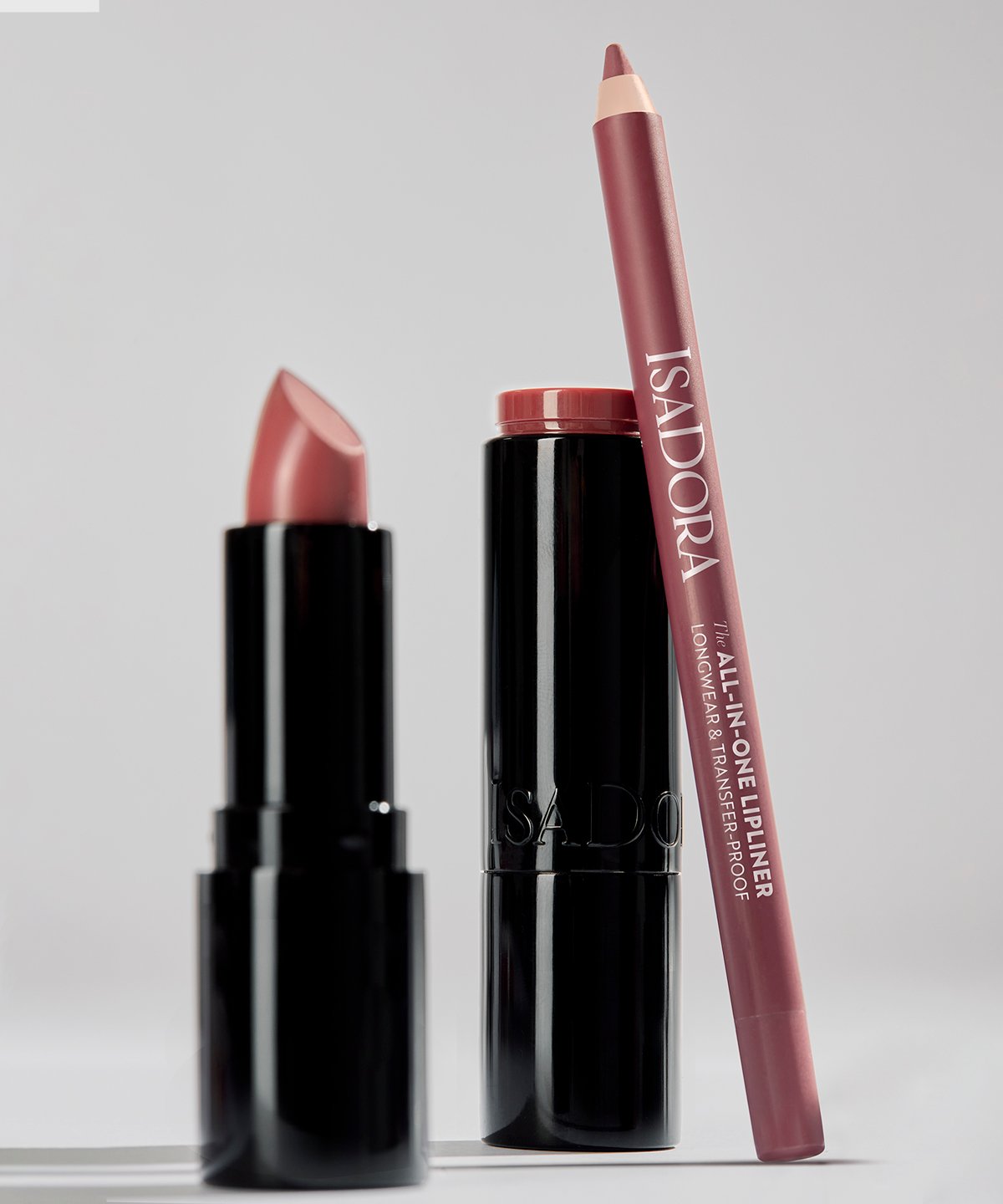 Elevate your lip game with new essentials
Introducing our latest beauty essentials that will redefine your lip game: the "All-in-One Lip Liner" and the "Perfect Moisture Lipstick"
Skincare-infused, luminous color
Be empowered with the iconic Perfect Moisture Lipstick. The bestseller is updated with an improved formula and a more sustainable re-fillable packaging. The new packaging contains 37% less plastic. The redesigned formula delivers an even more hydrating, highly pigmented, and comfortable lip color experience. Infused with passion fruit seed oil, it glides effortlessly across your lips, providing a creamy finish that feels luxuriousand comfortable. The range of 24 flattering shades.
Try it now
Same lip-experience, now refillable
To reduce our environmental footprint, The Perfect Moisture Lipstick is now available in refillable packaging. This forward-thinking approach allows customers to easily refill their favorite shade, reducing waste and contributing to a more sustainable future.
The refill packaging contains 53% less plastic than the ordinary packaging.
Reducing environmental impact through new packaging
ISADORA has also removed the magnet from The Perfect Moisture Lipstick packaging. Magnets are very useful tool and produced from rare earth elements which needs to be properly recycled to reduce its environmental impact. However, they are often disposed of as regular waste, resulting in wasteful resource usage and, when incinerated, contributing to increased emissions that harm the environment.
The All-in-one Lipliner - easy to love
This pigmented and precise All-in-One lip liner can be worn all over your lips for a long-lasting look with intense color. The creamy, smooth texture glides on effortlessly, providing a comfortable, barely-there feel. Infused with Jojoba oil, it comes in a range of 12 shades, ensuring that everyone can find their own favorite.
Try it now
THE ALL-IN-ONE LIPLINER - EASY TO USE
This on-the-go multi-tasker can be used to define your lips or worn all over for a long-lasting look with intense color. Wear it alone, with gloss, our pared with your favorite lipstick. Whatever way you wear it, you draw the line.
The feel-good lip duo
This feel-good lip duo is versatile and easy-to-use, complementing your daily beauty routine and empowering your individual style