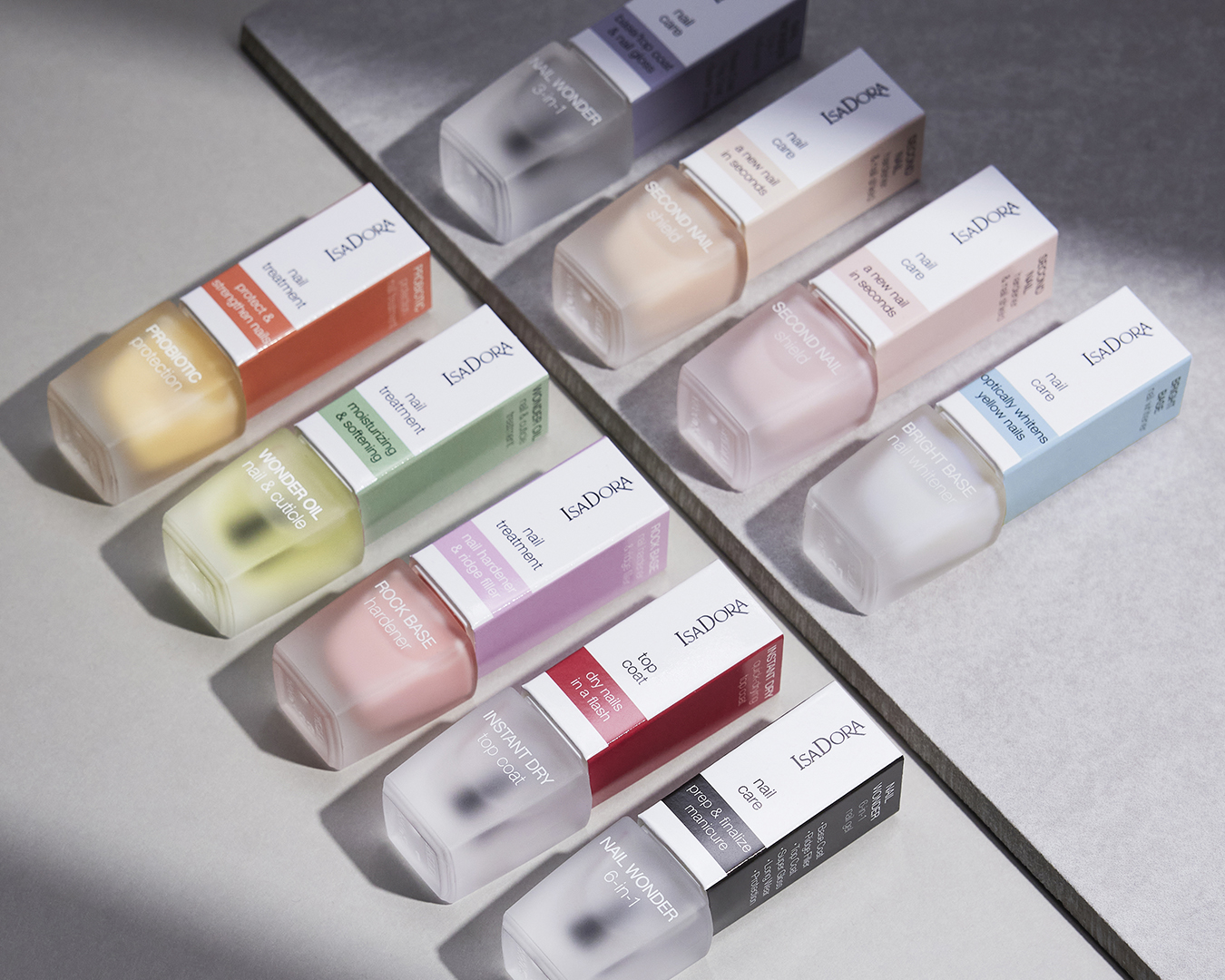 Nail care guide
Nail your look
Want to achieve a fresh manicure at home? The key to nail the look is strong and healthy nails. Conditions like brittle, weak, or ridged nails could be affected by lifestyle, weather, external or internal stress and can both be fixed and prevented. Here is everything you need to know for your ultimate nail care routine.
Cuticle care
Dry nails are common but easy-to-fix, the problem causes the nail to become brittle, peel, or chip. The solution is hydration, apply hand lotion and cuticle oil frequently and your nails will become stronger in no time.
Products to use:
Wonder Oil Nail & Cuticle Treatment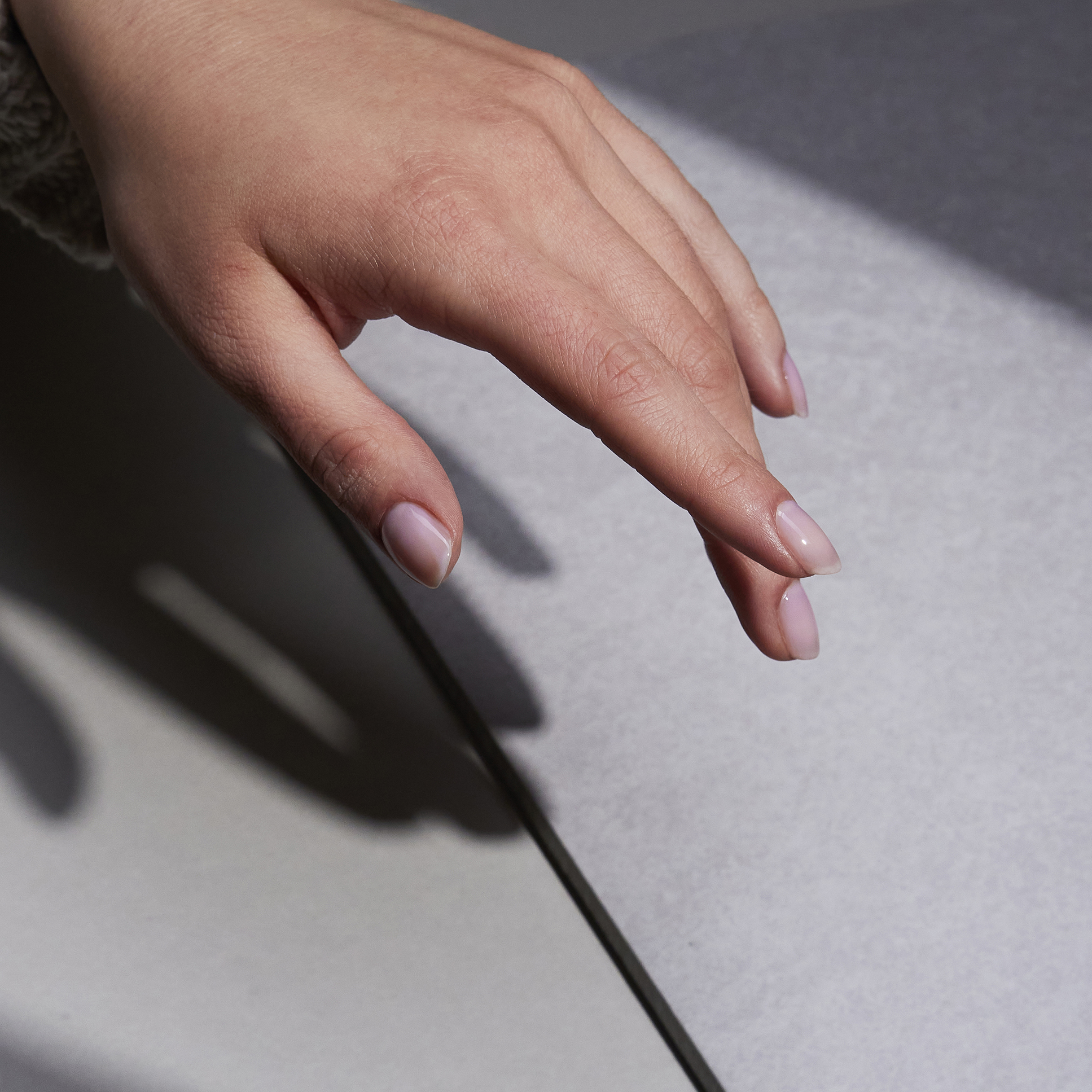 A nourishing, moisturizing nail and cuticle oil for dry and damaged nails.
Heals and conditions dry and damaged nails
Nourishes deeply to moisturize and soothe
Absorbs quickly to deliver strong, smooth nails
Instant Nail & Cuticle Care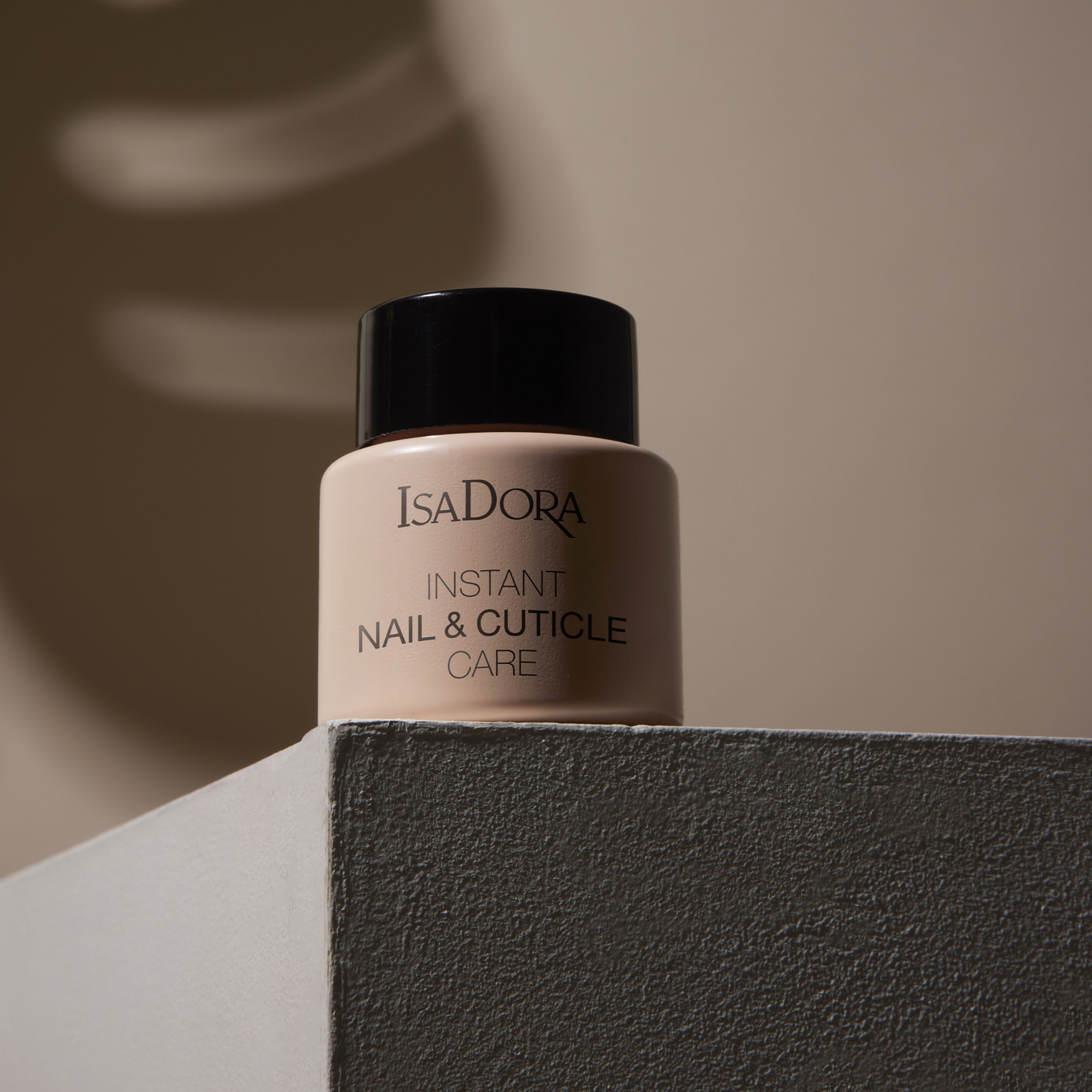 This dip-in nail care jar instantly improves the appearance of nails and cuticles.
Instantly moisturizes nails and cuticles
Easy and fast to use
Soothing and nourishing dry skin
Nail treatment
Nail peeling occurs when the layers of the nails separate at the tip, causing them to lift and peel away. Start your treatment by trimming your nails short and seal them in a protective layer of nail treatment.
Products to use:
Probiotic Protection Nail Treatment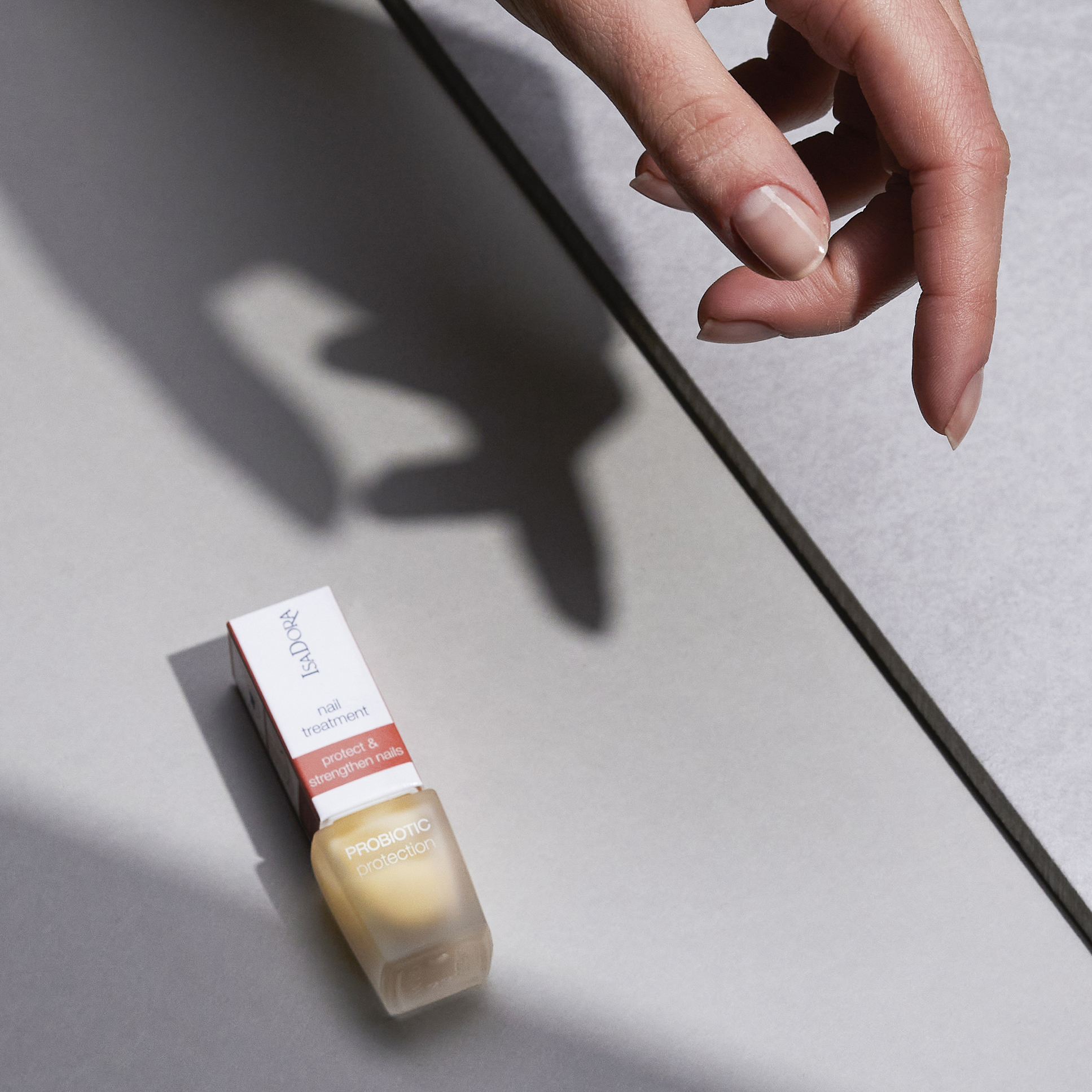 Protective nail treatment infused with probiotics.
Boosts with good bacteria, improving natural microflora
Deeply moisturizes nails and cuticles
Strengthens nail's surface against external aggressors
Nail Wonder 6-in-1 Nail Gel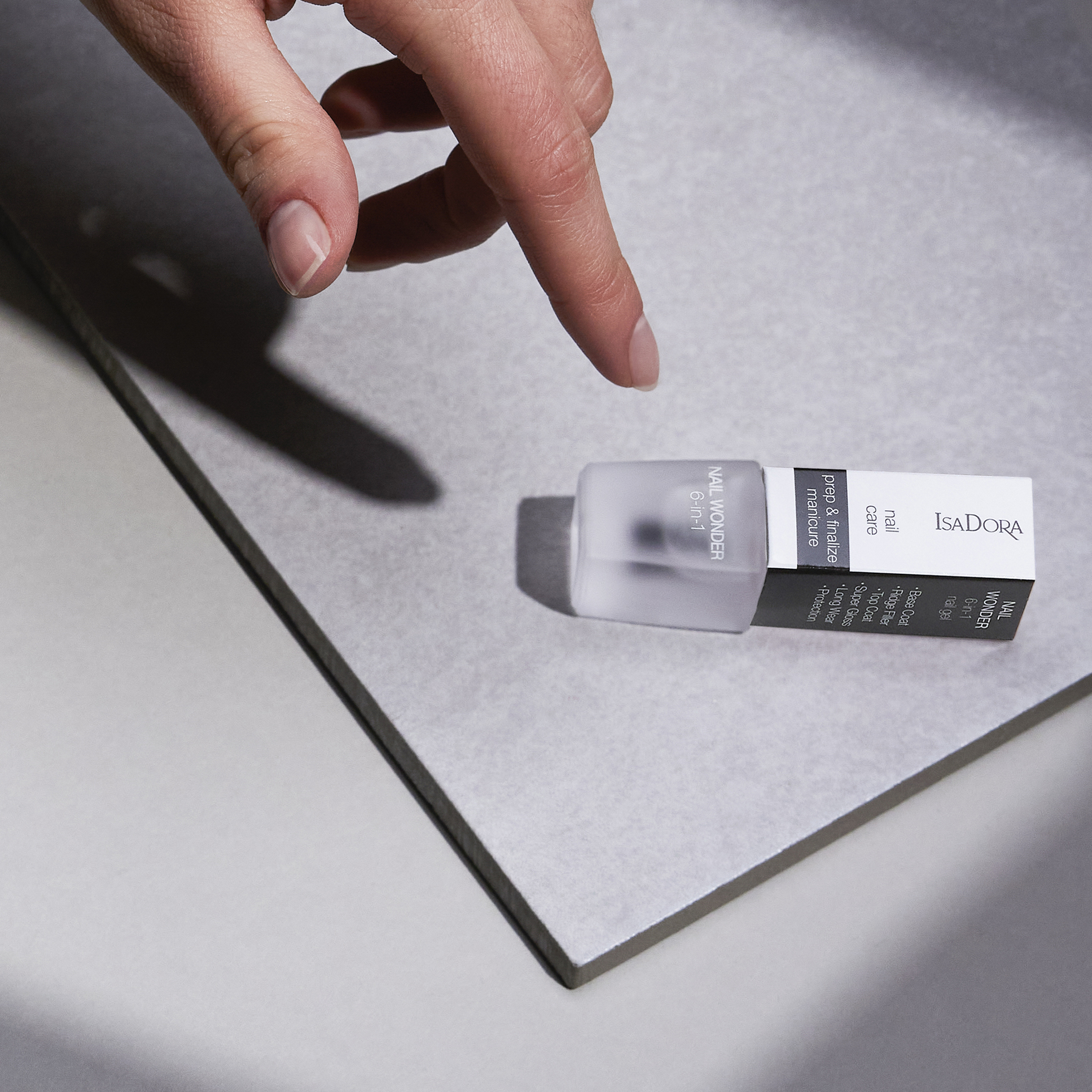 A multifunctional 6-in-1 nail gel made for the perfect home manicure.
Multifunctional convenience – just one product!
Base coat + Ridge filler – so color can bond on a smooth nail surface
Top coat + Super gloss – protects nails and provides long-wearing shine
Nail strengthening
Brittle nails are almost always a result of lack of hydration. To strengthen your nails, you need to hydrate and protect them. When polishing your nails, use a moisturizing base coat or a ridge-filler to smoothen the surface. A regular use of cuticle oil will also prevent chipping since it won't only moisturize your nails but also strengthen the nail bed and stimulate a healthy growth.
Products to use:
Rock Base Nail Hardener & Ridge Filler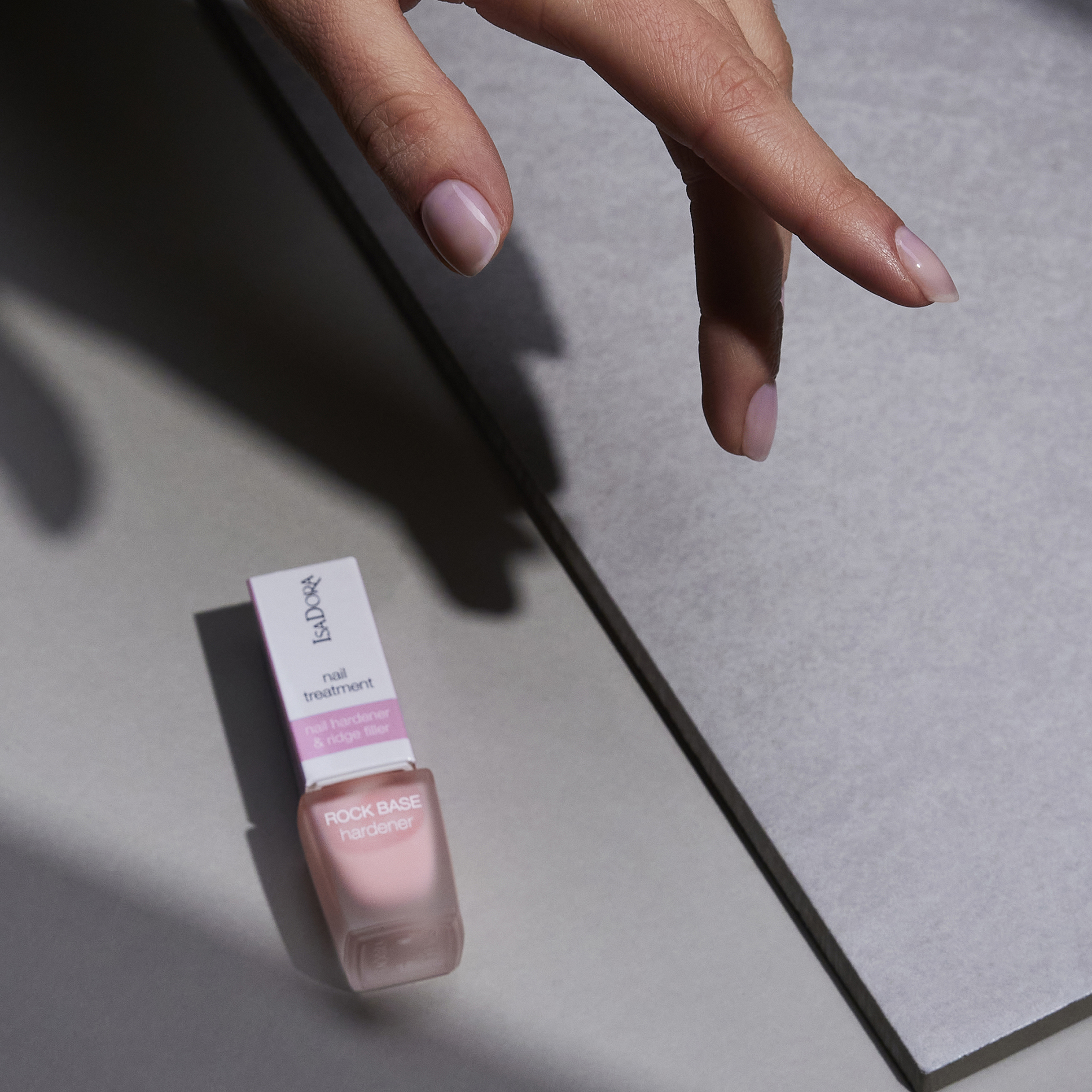 The ultimate hardening nail treatment to strengthen, protect and even out nails' surfaces.
Bonds to nails to harden, strengthen and protect
Fills in ridges for smooth and supple nails
Seals in moisture to make nails glossy and bright
Second Nail Hardener & Nail Shield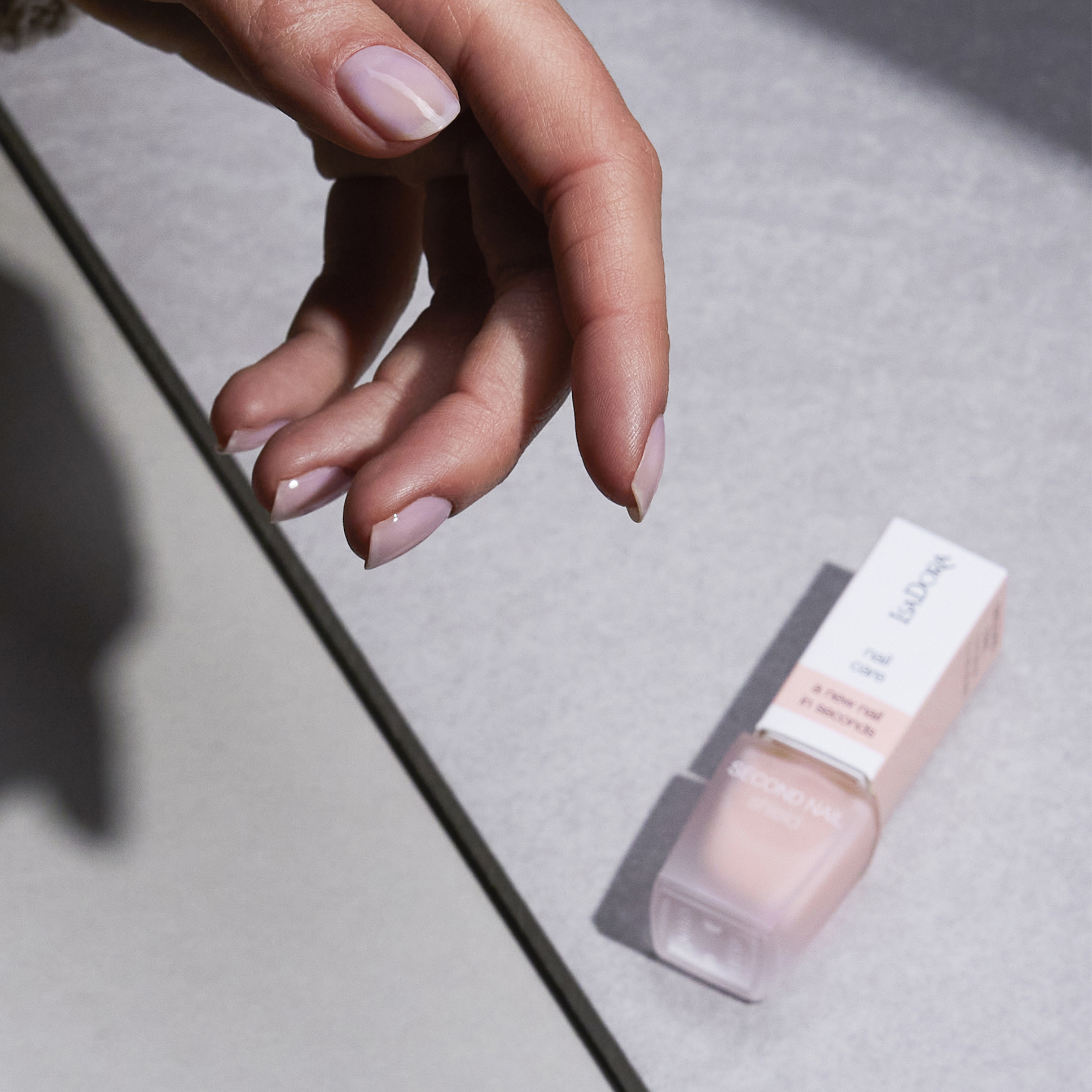 A nail hardener that instantly thickens, smoothens and protects nails.
Instantly restructures nail surfaces to build strength and volume
Protects nails from splitting, chipping and breaking
Leaves a healthy-looking, high-gloss finish
Prevent discoloration
Yellow nails are most likely stained from nail polish. Prevent this by always using a base coat before adding color to your nails, this treats the underlying issue. To conceal the stain, try a Nail Whitener that offsets the yellow tone while brightening and strengthening your nails.
Products to use:
Bright Base Nail Whitener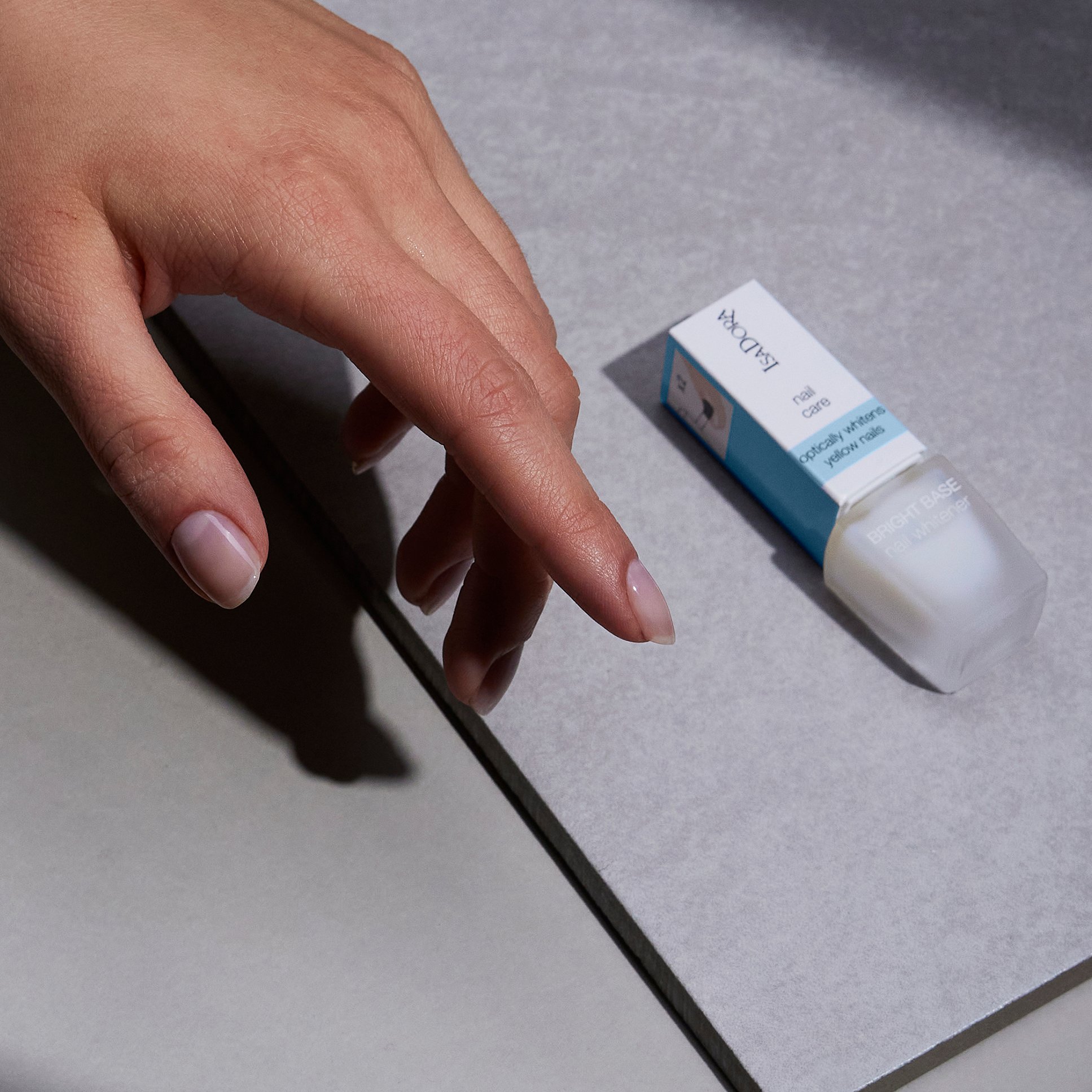 A brightening, glossy nail treatment for fresher, whiter nails.
Optically brightens and whitens nails thanks to its blue pigments
Provides an attractive healthy shine that's long-wearing
Gives nails a fresh and well-cared look
Rock Base Nail Hardener & Ridge Filler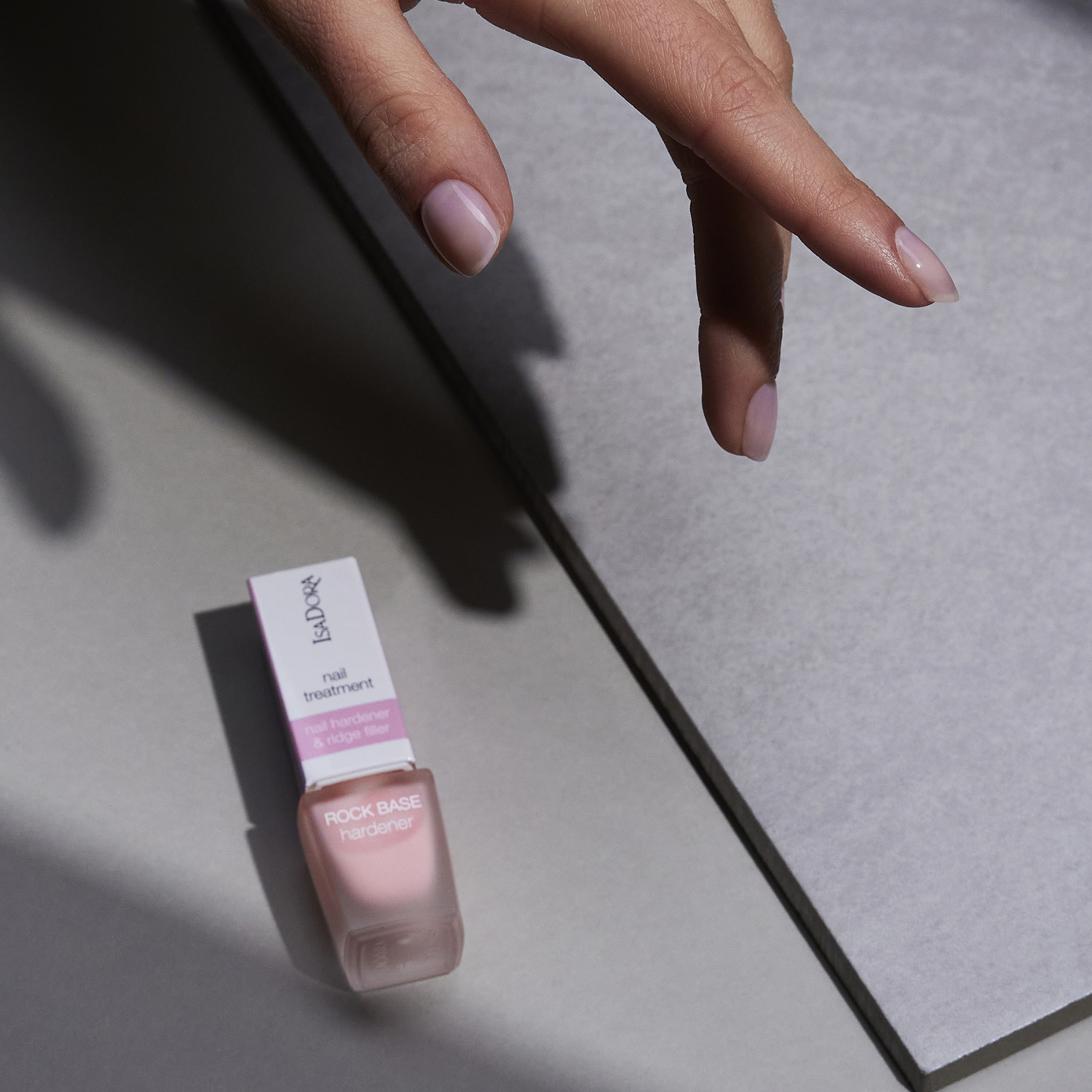 The ultimate hardening nail treatment to strengthen, protect and even out nails' surfaces.
Bonds to nails to harden, strengthen and protect
Fills in ridges for smooth and supple nails
Seals in moisture to make nails glossy and bright
Protect your manicure
A protective coat is essential for a long-lasting manicure; it seals the nail, adds shine, protects color and prevents chipping.
Products to use:
Instant Dry Quick-Drying Top Coat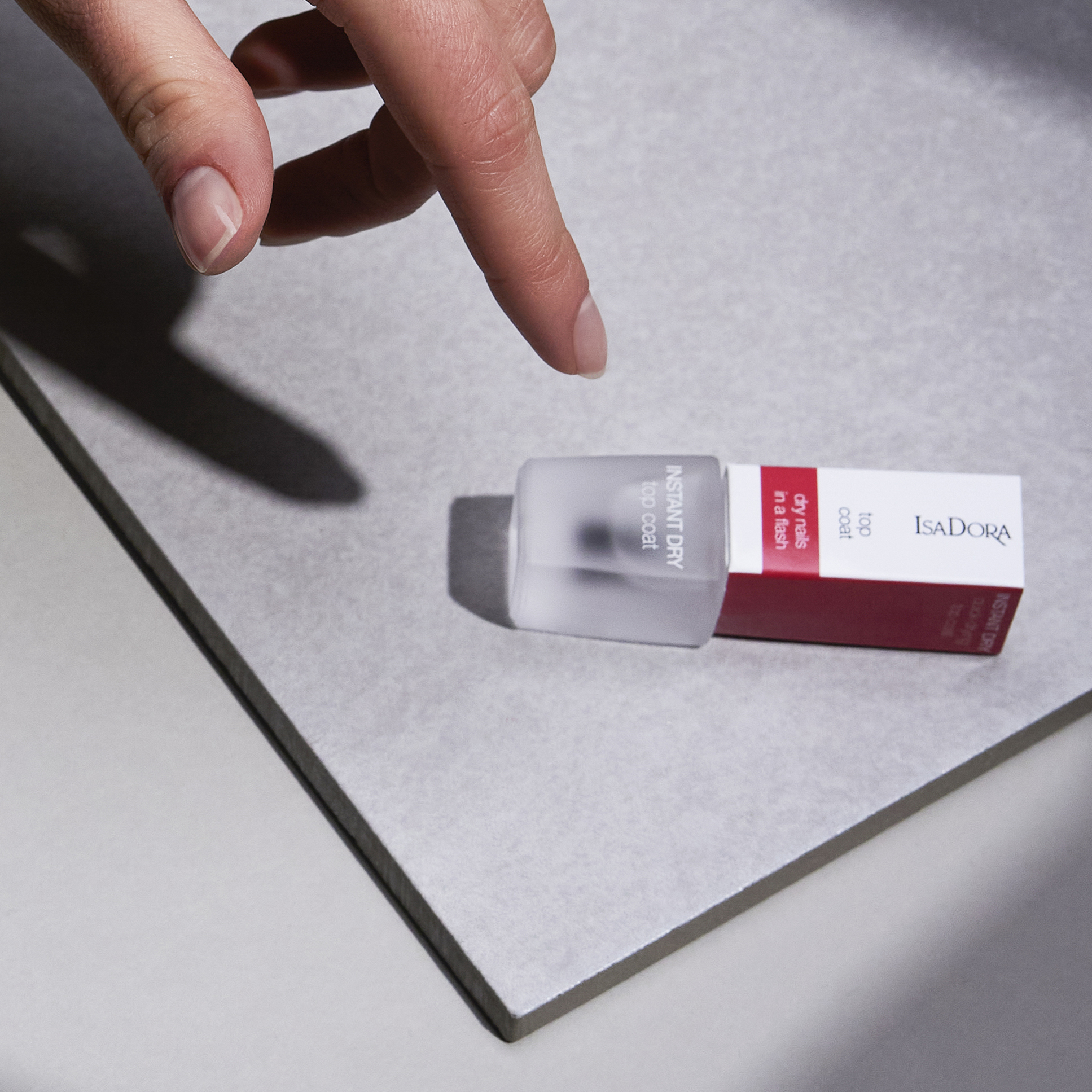 A quick-drying top coat that protects your manicure from chipping and fading.
Flash-dry finish locks in color fast
Strong, smooth top coat prevents your nail color from chipping and fading
Adds instant extra gloss to your favorite nail polish
5 simple nail care tips for fresh, strong, and healthy nails
Nothing makes you feel more put together than having fresh, strong, and healthy nails. A fresh manicure is the ultimate confidence booster and whether you love vibrant colors or neutral nails, we've put together 5 simple steps to keep your nails looking and feeling their best. Follow these steps and you will have stronger, fresher nails in no time.
Prepare your nails
Before starting your manicure, make sure you wash your hands properly and remove any residual nail polish. Then trim your nails by cutting or filing them. Use a cuticle oil to soften your nailbed and gently push them down using a wooden stick.
Add your base coat
Apply one layer of base coat onto the nail in even strokes and let it dry for one to two minutes. A base coat keeps your nails healthy and makes your polish last longer while also hydrating your nails. Win-win!
Apply your color
Time for leading role to take center stage. Choose the color of your liking and apply the polish in steady but gentle strokes from the base to the tip. Try not to use too much product, and don't stress if it's not perfect immediately.
Add a top coat
Seal the deal by applying a top coat on top of your polish. It protects and seals the color, creating a beautiful, long-lasting finish.
Moisturize, moisturize, moisturize.
Moisturizing is not only for your skin and hair. Hydration is a well-known secret that's often overlooked in nail care. Dry, brittle, or chipping nails are often the result of lack of moisture, so always make sure you give them proper hydration as the foundation of your nail care routine.