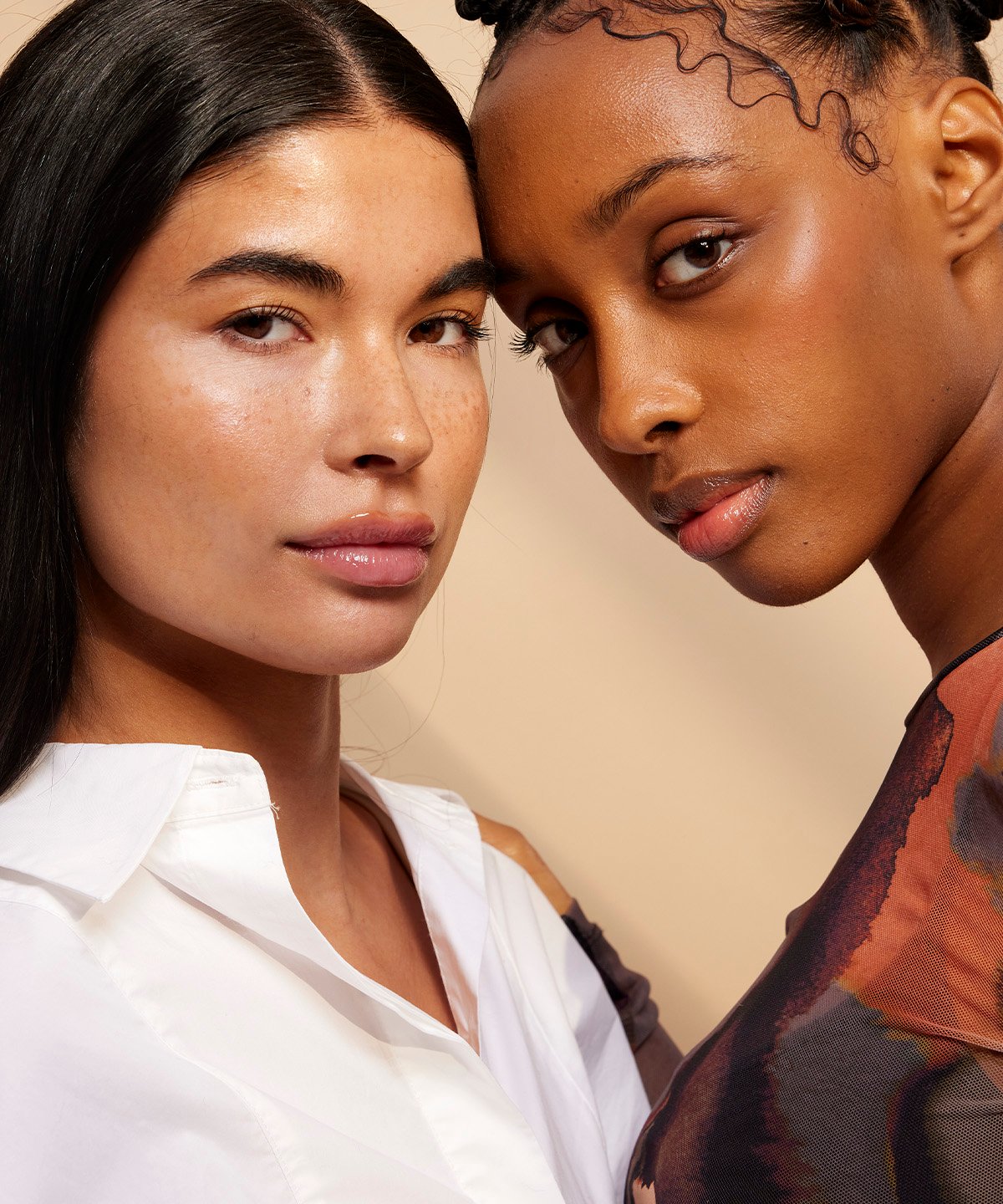 Foundation vs. Concealer – here is all you need to know
Finding your ideal foundation and concealer can be a tough task. With a wide range of formulas, finishes and benefits available it can be hard to navigate to find your individual need. We are here to guide you and to explain the difference between the individual benefits of foundation and concealers, and to give you some pro tip for application and how to find your dream formula, finish, and shade match.
What is foundation and what does it do
Foundation is a product designed to even out the complexion and enhance the skin's overall appearance. With the right formula, finish, and shade it vanishes into your complexion creating a beautiful base and canvas that allows complementing products to appear more flattering. Depending on what you prefer, the foundation can make your skin look more matt or more luminous and dewier. It is all about your skin type and preference.
How to choose the right foundation
The ABC of finding your ultimate fit is to shop with coverage in mind. Matt foundation tends to offer higher coverage, making it ideal to cover acne, scars, and pigmentation while dewier, more luminous foundations allow your natural complexion to shine through.
How to apply foundation
Since foundation is worn over the entire face, it is important to know how to apply it. You want people to compliment your complexion – not your foundation. You can use a brush, a sponge, or your fingers. Start in the center of the face, on the apples of the cheeks, and slowly blend out.
Buff and bounce
The application technique is buffing or bouncing rather than painting. Build your coverage slowly and work the product into your skin. To ensure a natural result, do not maximize your coverage to the fullest while applying foundation since complementing products such as concealer, blush, contouring or bronzing powder also adds coverage to your skin.
What is concealer and when to use it
Concealer is a spot coverage product that enhances your complexion by covering up dark spots or pigmentation, and is not meant to be used all over the face like foundation.
Concealer can be applied with brush, fingers. The key to a natural skin-like result is to apply the concealer in thinner, lighter layers. Once applied let it set for a minute then you can tap the product into place because the warmth will help the product to melt into your skin.
Concealer vs Foundation
Concealer is designed to color-correct dark circles, pigmentation, and blemishes while foundation works to enhance the overall skin tone. They are great on their own but together they complete each other. If you choose to wear them by themselves or together, it is entirely up to you. It all depends on your desired coverage and goal end look.
Which should you apply first?
It is a matter of preference but applying foundation first often makes you use far less product while applying concealer since much of the redness and discoloration can be corrected by the foundation in the first step. However, if you experience deep darkness around your eye area, applying color corrector plus concealer is best applied first to neutralize the issue.
The little black dress of your beauty bag
So, at the end of the day, it all comes down to your personal preference of coverage, length of wear and finish. Foundation and concealer are the "little black dress" of your closet, the perfect fit can be hard to find, but once you do, it is your everyday hero that makes everything else in your beauty bag look great.
Find Your Concealer