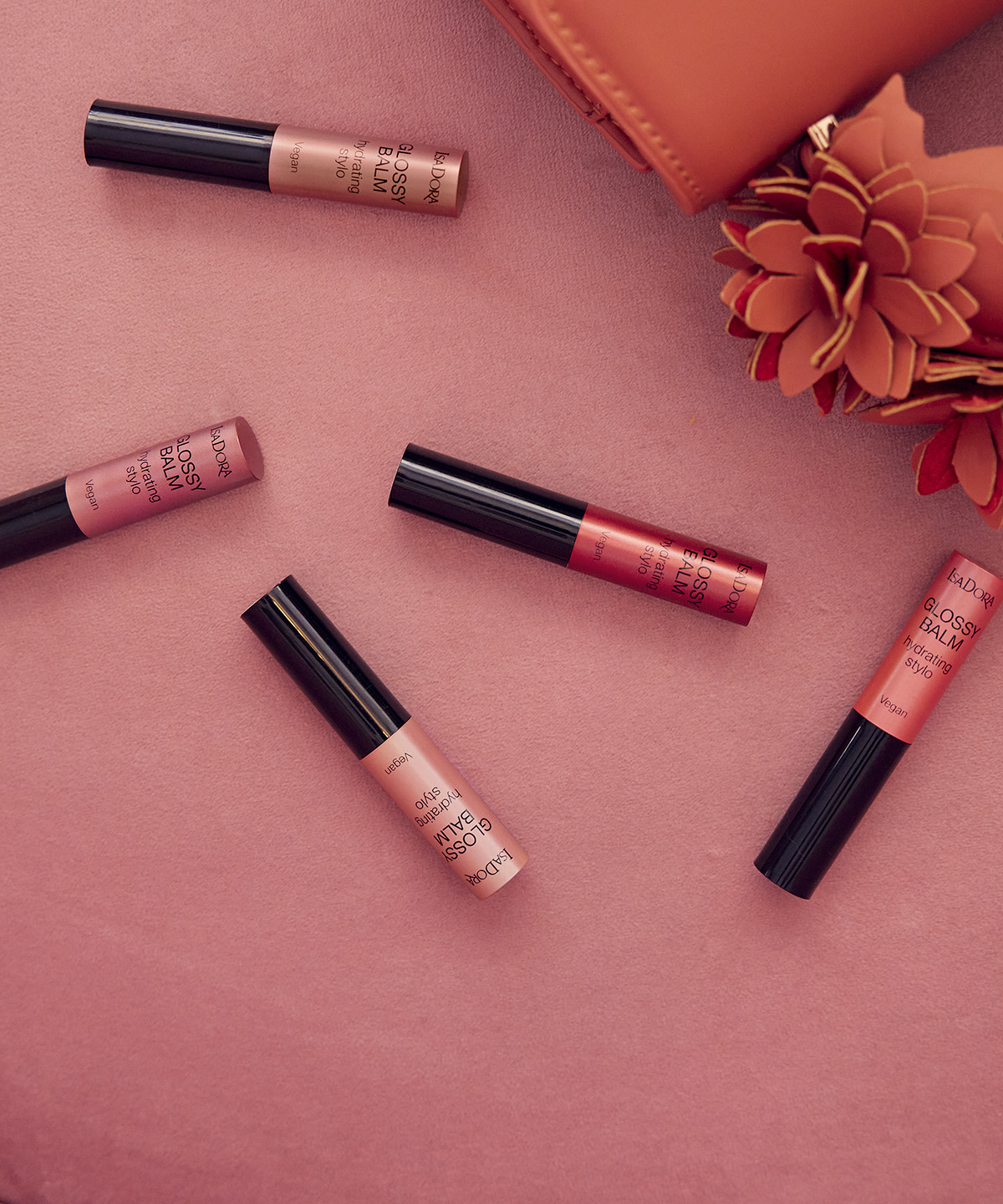 Say hello to our new lip addiction, Glossy Balm Hydrating Stylo!
Let us introduce our latest lip addiction - the new Glossy Balm Hydrating Stylo, a tinted lip balm infused with caring ingredients – including cocoa butter and shea butter – that gives lips an instant moisture boost. It combines the subtle shine of a gloss with the moisturizing care of a lip balm while improving lip moisture over time.
Glossy Balm Hydrating Stylo
A creamy lip balm that cares for your lips with sheer shine and a hint of color. Gives your lips a natural barrier of protection and all-day hydration!
Why you will love it
Glossy Balm Hydrating Stylo is creamy with sheer shine and a hint of color. The caring and soft formula soothes, smoothes and hydrates with Cocoa & Shea butter.
Who will love it?
The lip balm lover who are looking for an "on-the-go"-product with soft tint and caring benefits.
Available in 5 shades
With 5 beautiful shades to choose from, there's something for everyone. Why not try them all using our Virtual Try-On? It's the perfect way to experiment with different shades and find your perfect match.
Choose your Glossy Balm Hydrating Stylo and get ready to shine!
Try it