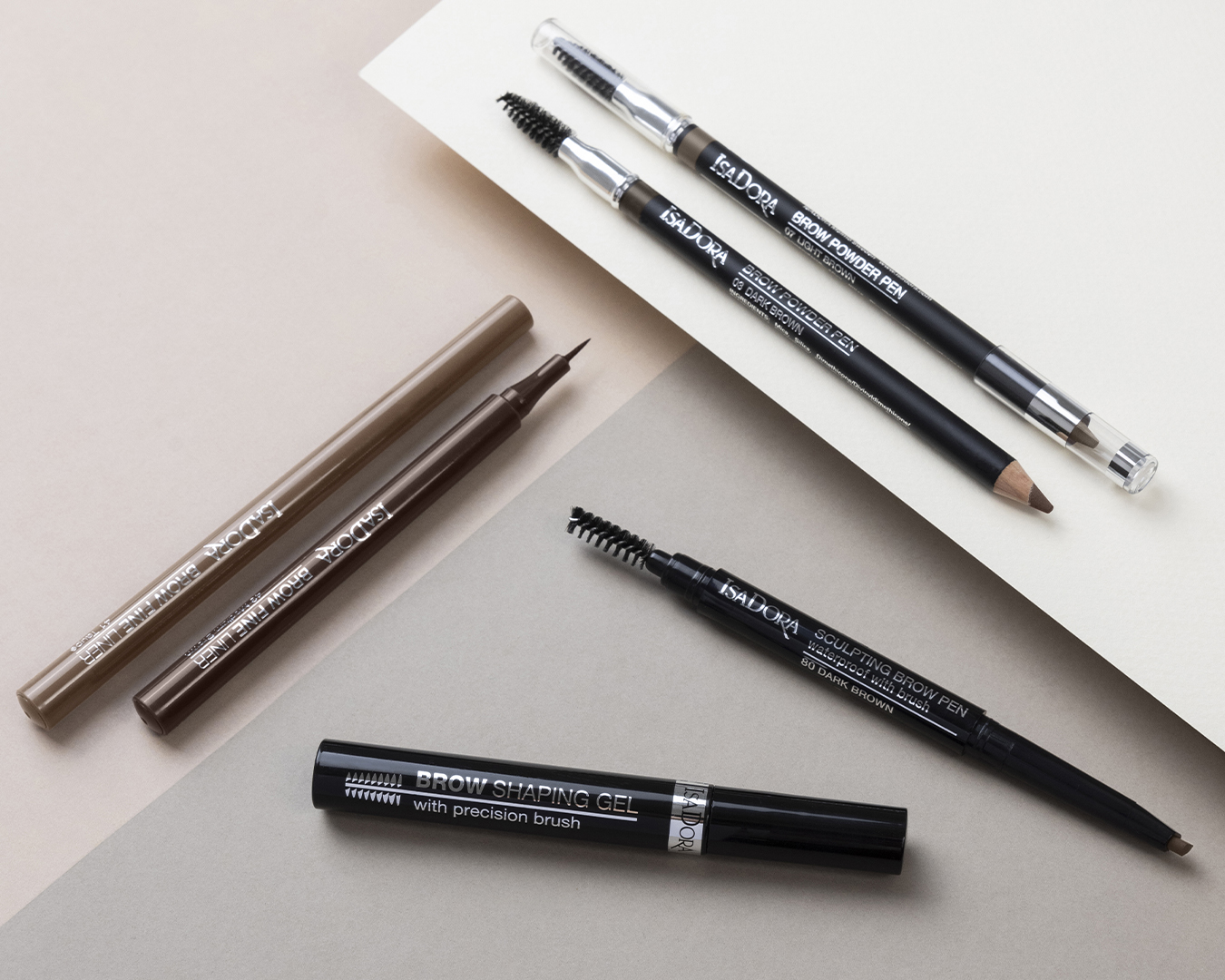 How to get defined brows , no matter your natural brow shape
Eyebrows might be the most important feature of the face, as they help frame and give structure and most of us want help with shaping and color from time to time. Your brows might have gone through a lot over the years while chasing trends and different shapes, but whether you have thick or thin brows, we will guide you through how to achieve a defined look that works for you
Eyebrow pencils
Eyebrow pencils are an easy way to give sparse brows a fuller look and symmetry by simply drawing in natural-looking strokes that mimic hair
Best for:
Everyone and anyone. Especially for those who experience sparse, uneven, and patchy brows.
Eyebrow Gels
Helps tame and control the hair, and to set your brow shape.
Best for:
For anyone who wants fuller-looking brows with easy, effortless application. Use on its own or over your favorite brow product to add dimension and lock everything in place.
Brow Shaping Gel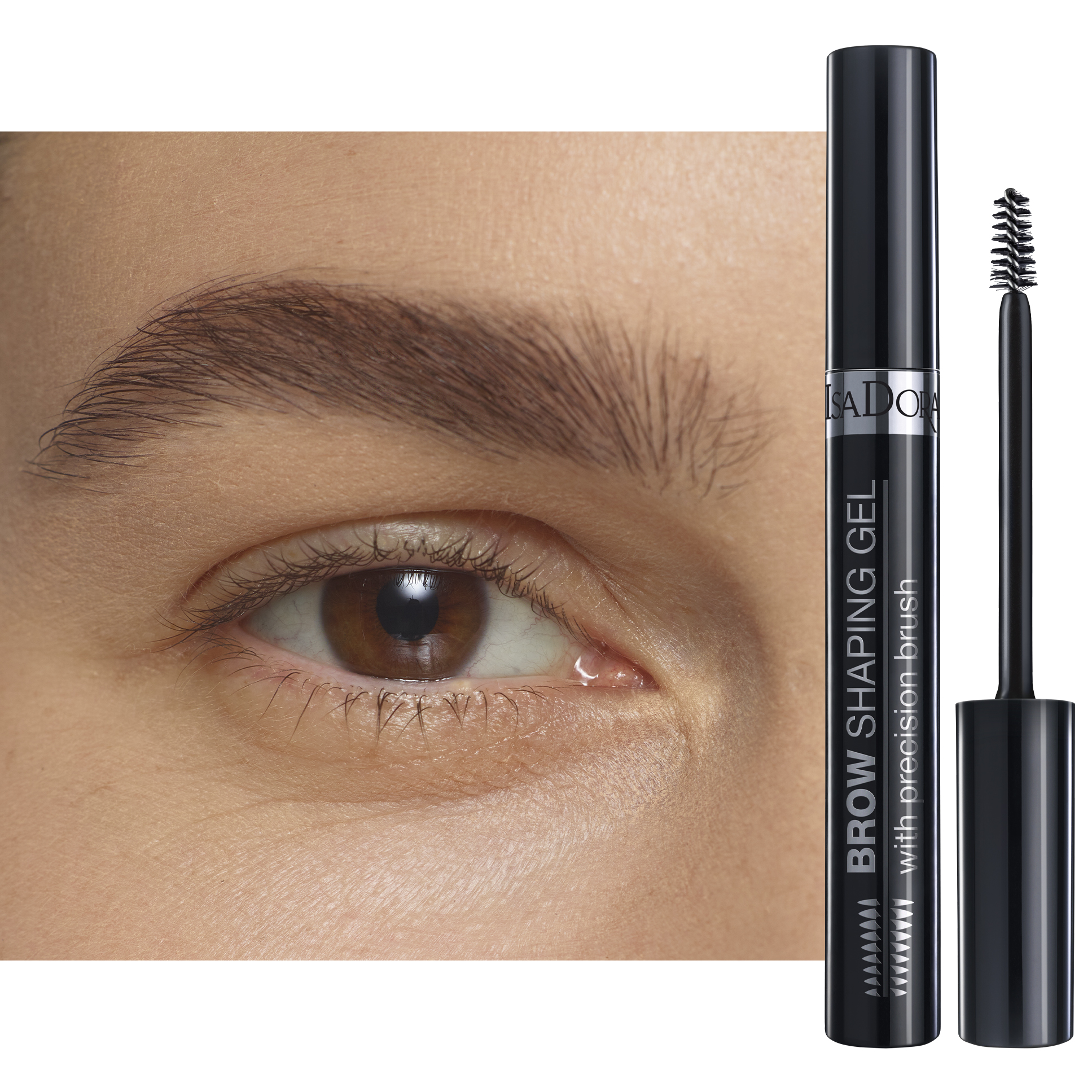 A lightweight brow gel that shapes and sets your brows.  A clear brow gel is versatile; you can use it on its own, or layer it over a brow powder or pencil.
How to choose your product
When it comes to brows, choosing more than one product will add texture leaving brows looking fuller and more natural-looking.
How to find your shape
You might have heard about the Golden Ratio, a mapping technique that helps you shape your brows so they will appear harmonious with the rest your facial features. The benefits of using this technique are many - it helps sculpt your ideal brow shape and to achieve brow symmetry.
When filling in your brows, measure from the outer portion of the nose, across the center of the eye, and that will show you where your brow is naturally the highest.
How to find your shade
Choosing the correct shade on your brow product is an important factor to achieve a natural-looking result.
If you have lighter hair, go for a brow shade one or two shades darker. If you have darker hair, go for one or two shades lighter than your hair color. This ensures a more natural and harmonious result. A taupe color often suits blonde while brunettes are better matched with light or medium browns. If your hair is naturally black, a softer black or charcoal brow color could work but you can also play it safe with a dark brown.
When choosing shade, think about your natural undertones. Is your hair warm, with golden or red highlights, or is your hair cooler, with ashy undertones? Try to pick your brow shade with the same undertones as your skin and hair, for the most natural looking brow. 
How to fill in your brows
Take your pencil and begin making strokes that mimic natural hair. Fill in sparse areas and remember to be gentle n the hand to ensure a natural result. Gradually and naturally build up the intensity of brows. After you've filled in the shape that you desire, your last step is to add texture, depth and dimension to your brows. A brow gel is a great way to add fullness and body to the brows. Apply by backcombing the gel through your brow from the end to the start. Then, moving in the opposite direction, define your arch by brushing your brow hairs upward from start to arch, and in the direction of your hair growth from arch to end.