Face
Contour & Highlight
Put your best face forward, anytime and anywhere! Our grab-and-go Highlighter and Contour Stick n' Brush collection are made to create a sculpted look and add delicate, lasting glow to your complexion.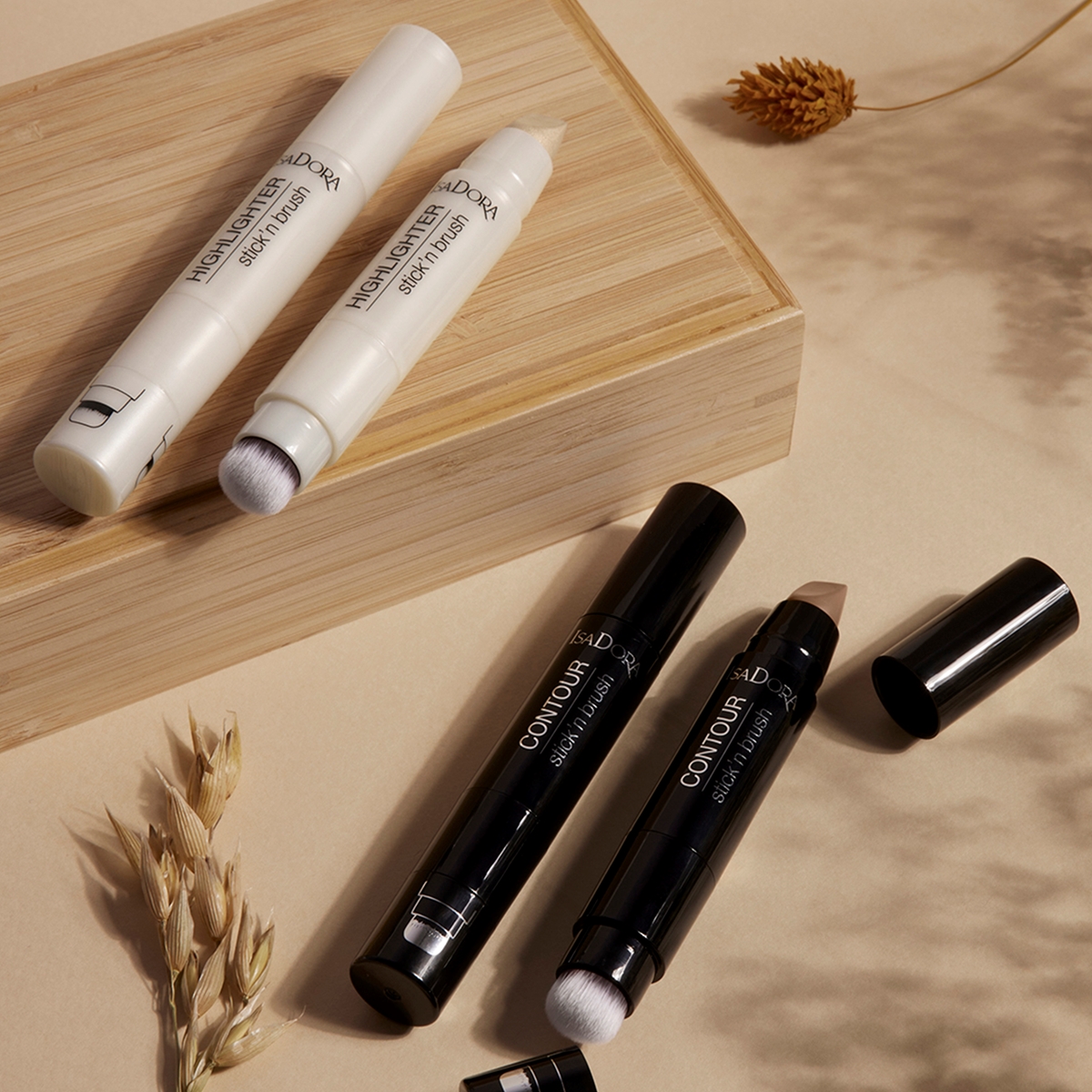 Glow wherever you go
Meet your best friends, always there to help you create instant contours and radiance. Soft and weightless, they simply melt on contact for a smooth, buildable coverage that stays put for hours. Pen-style holders & pointed tips let you add accents and tones precisely where you want. Built-in brushes make for smooth, seamless buffing and a flawless finish. So touch up, highlight, contour…and take your glow wherever you go!
Contour Stick'n Brush
Highlighter Stick'n Brush
Define the shine!
Your royal lineup of highlighting and contouring Stick n' Brush, created to fit in with your lifestyle and beauty demands. That's why they slip into your purse, provide targeted application and are so creamy that application is easy, smooth and quick. Contour Stick n' Brush blend seamlessly for a mistake-proof application. Highlighter Stick n' Brush brightens and keeps you glowing with shades like Frosty Glow, Pink Pearl and Bronze Shimmer. Go on, define your shine.
Step-by-step guide