Your step-by-step guide to
Contouring & Highlighting
Conquer the makeup game by capturing light and shadow to accentuate features and enhance looks. Our Highlighter and Contour Stick n' Brush collection gives you the freedom to shade, highlight and contour precise areas of your face.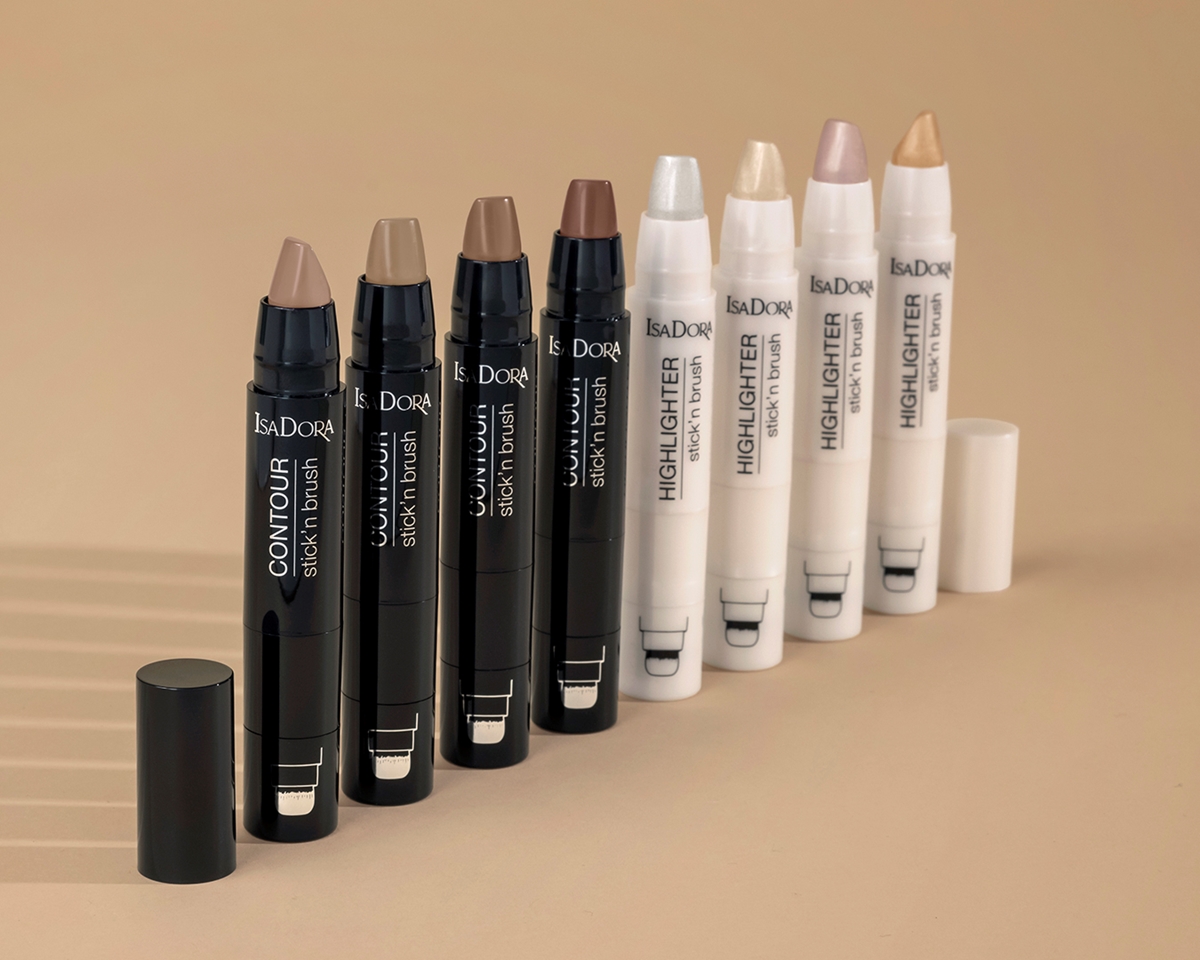 Ultimate shadow and shine
Create dimension, add definition, boost your facial structure, and use your makeup to go from flawless glamour to simple perfection. Now, let's guide you through the essentials of contouring and highlighting. Ready to play?
Contour Stick'n Brush
Highlighter Stick'n Brush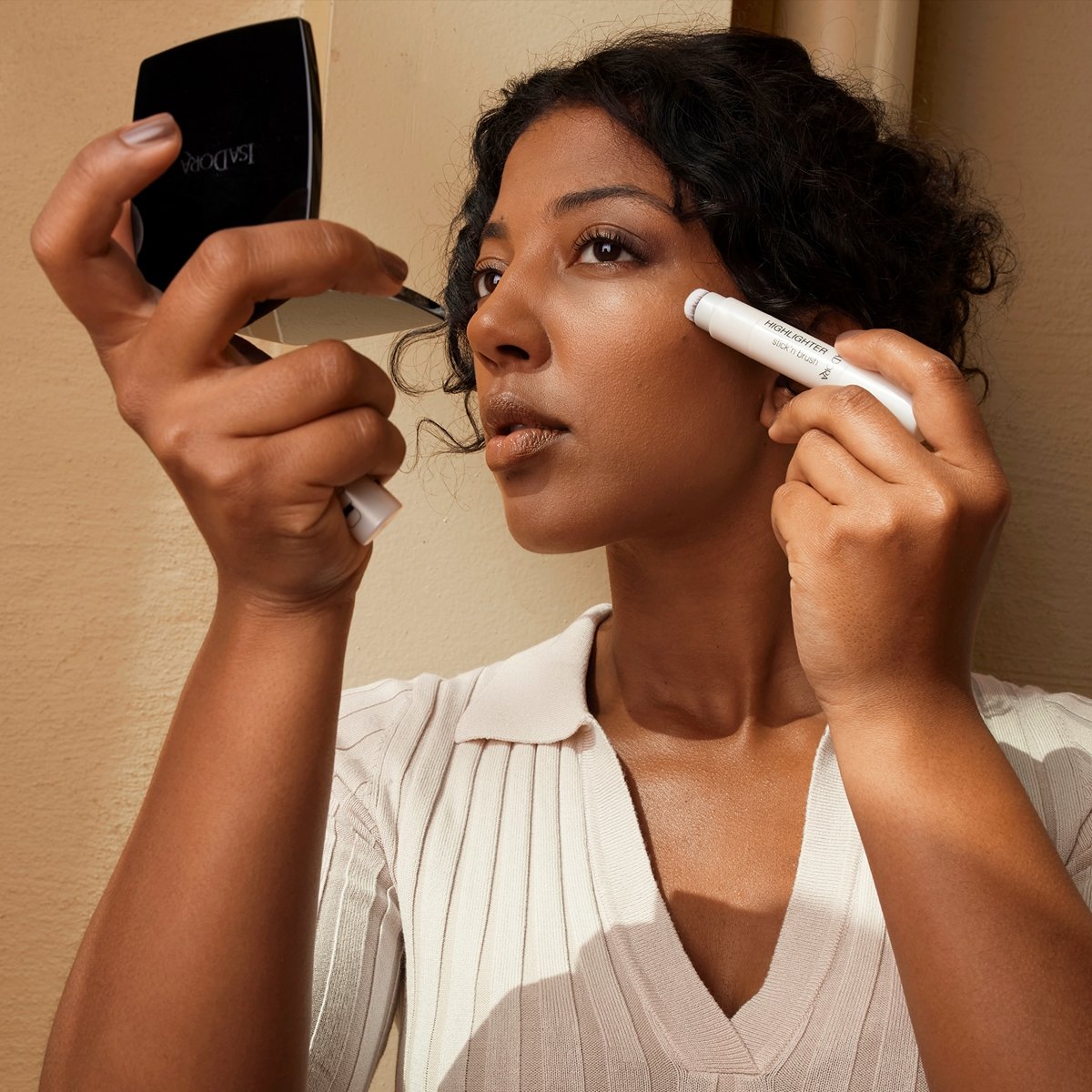 Get the most out of Contour Stick n' Brush
Your secret beauty asset is your Contour Stick n' Brush, so never leave home without it! Ideal on bare skin or over foundation, its creamy texture is made to glide seamlessly on, and stay put. Your goal is to create shadows and definitions, so concentrate on specific areas of your face.
Buy here
Step 1
Draw a line with the Contour Stick n' Brush over the hollow of your cheeks. Blend gently into your skin, using small circular upwards motions with the brush.
Step 2
Dab the Contour Stick n Brush along your jawline. Smooth over with the brush using small circular strokes until it's blended seamlessly into your skin.
Step 3
Draw shorter lines along the sides of your nose, forehead and temples. Spread using small, circular strokes to create shadows and definition.
Step 4
Once you have applied the Contour Stick n'Brush to the desired areas, feel free to build up wherever you feel needs more contouring. Blend and smooth as you keep building up. Have fun!
Glow naturally with Highlight Stick n'Brush
Together with shadows, let there be dramatic highlights! Enhance your bone structure with the silky glow of our Highlighter Stick n' Brush. Highlighting is basically the opposite of contouring, so focus on the high points of your face and watch how you glow!
Buy Here
Step 1
Swipe your Highlighter Stick'n Brush lightly across both your cheek bone, starting at the bottom of your cheek bone, close to your nose. Be sure to apply right above the dark contour line you just created. Blend with the brush using small circular strokes.
Step 2
Draw the Highlighter Stick n Brush down the bridge of your nose. Start at the top, close to your eyebrows and work your way down to the tip of your nose in one single swipe. Blend for a seamless finish.
Step 3
Add highlighter above and below the arch of your eyebrows, pressing down gently and making a swipe along your brow bone to the tail end of your eyebrow. Blend in gently.
Step 4
Press down lightly and dab on the center of your chin. Blend to achieve a dewy glow.
Take a closer look at the final result. Using the brush, gently blend each highlighted area and build up with more highlighter if necessary.
Pro Tip
Warm your Contour Stick'n Brush and Highlighter Stick n' Brush in your hands before applying. This will help them to blend better with the rest of your makeup for an even smoother, natural-looking finish.
The creamy formula of both our Contour and Highlighter have great staying power, so use a light hand, building up to the desired effect.