Create chrome nails at home
Although chrome nails might seem like a trend of the past, we say that whatever floats your boat in the land of beauty goes. Let's go through the process creating at-home chrome nails, step-by-step – no professional experience required. Let's begin!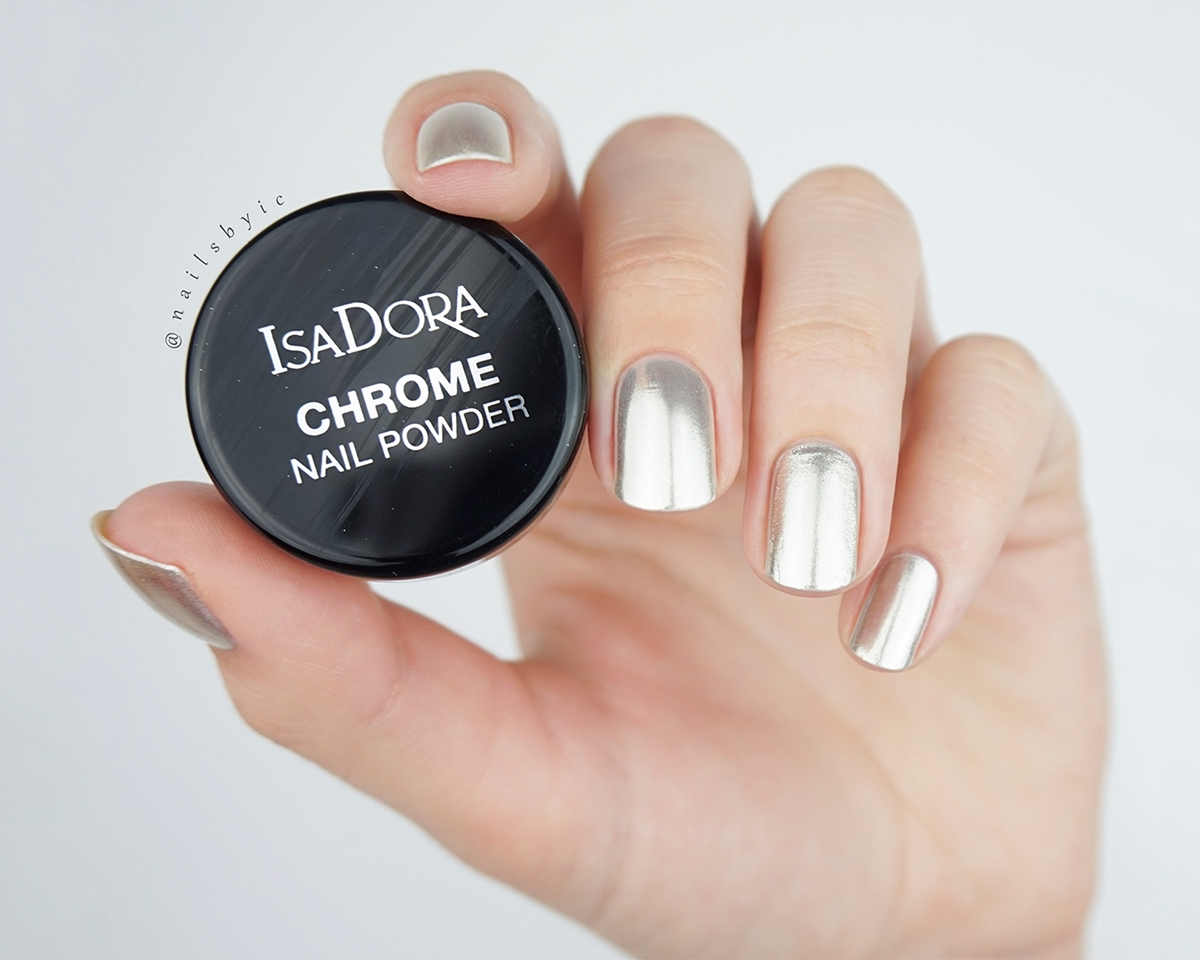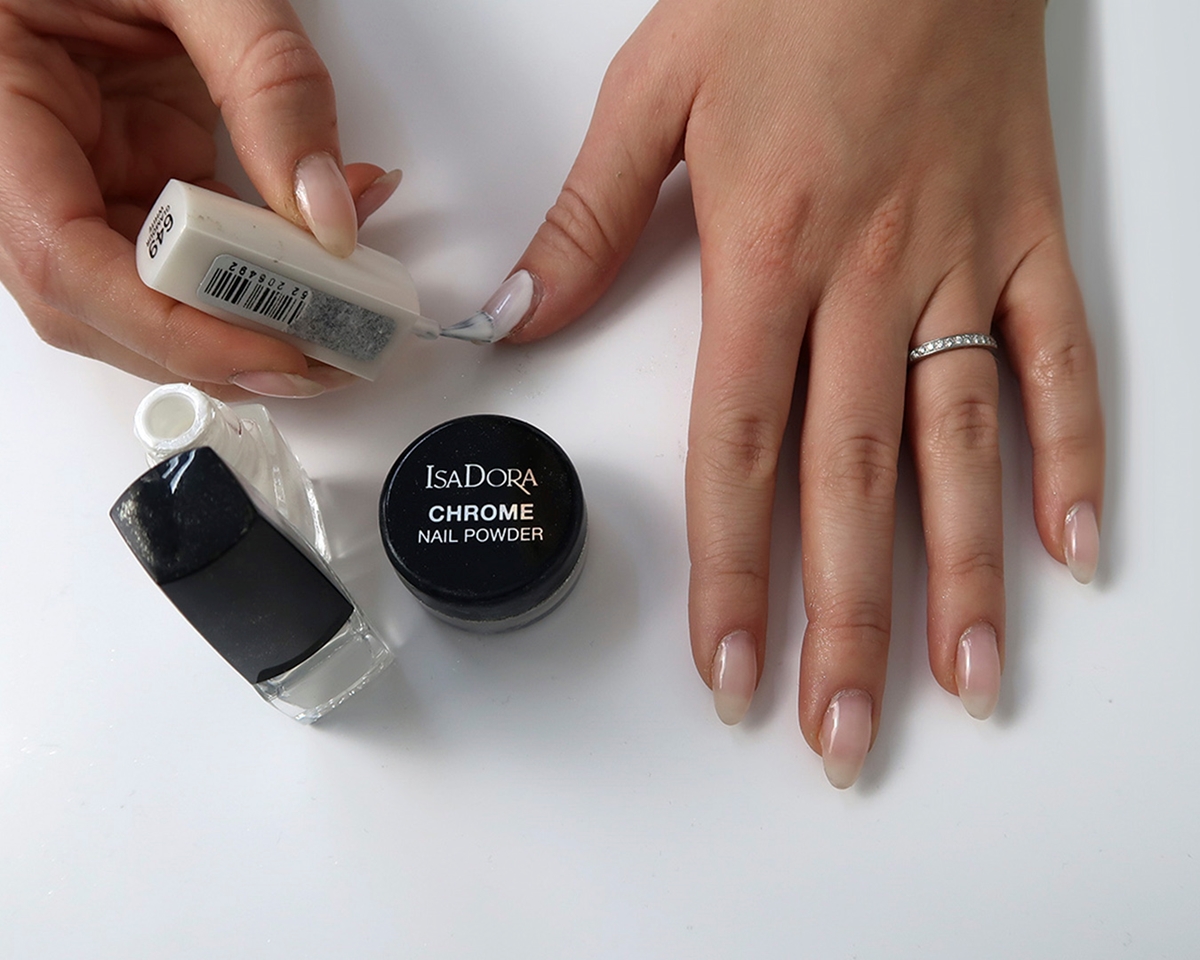 Step 1.
Start by applying a thin coat of your choice of Wonder Nail. Different shades of polish will result in a different chrome effect. Wonder Nail Papaya gives a golden sheen, Scuba blue a cool blue, Black Lacquer a deep metal and Glamour White a silver finish. Let your base dry for 2-3 minutes.
Step 2.
Dispense a small amount of Chrome Nail Powder into its lid. As the powder is highly concentrated, a small amount goes a long way. Pick up some of the glitter with your fingertip and careful polish your painted nail until a shiny surface appears.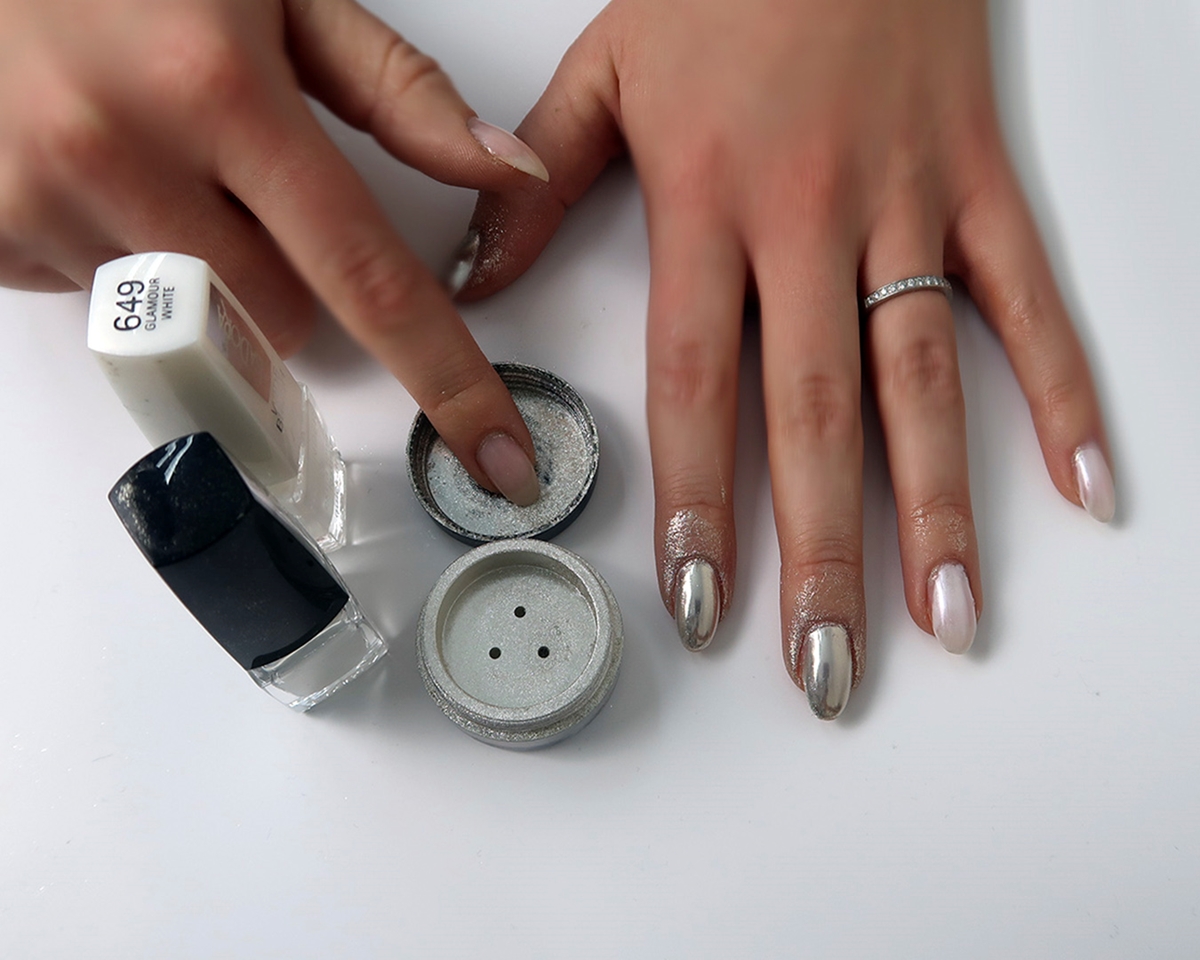 Step 3.
Lastly, finish it all off with a coat of the Chrome Nails Fixing Top Coat to seal the deal (note that a regular topcoat won't get the job done as the formula is different and will cause the chrome surface to melt!). No UV lamp is required for it to harden.
Step 4.
Now go bedazzle the world!